Its been going on for years now. My inability to control myself at school has led to many many trips to the headmasters office. Master R is very stern indeed however he is intent on reforming me to become a decent young lady. Over the period of an hour after school, when all the office staff, teachers and students have left Master R puts me over his knee and gives me a very stern spanking in sets of 10 until my tender behind is red and glowing with warmth and I am wriggling. My thrashings have escalated over time beginning with 20 or 30 then lots of tender rubs in between strokes to show me he has my best interest at heart. Today I received 40 hard strokes until my plump bottom was cut and bleeding. As this has been going on for almost a year now Master knows he must check to make sure I am not getting wet from this punishment. If he finds me enjoying myself he makes me stand in the corner with nose to the wall and I am ignored.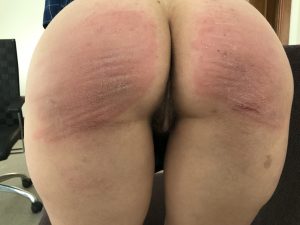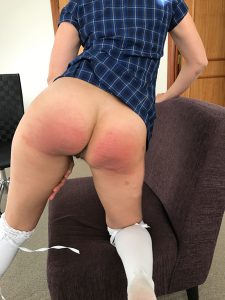 .
My behaviour has greatly improved since Master R started his process of reformation. I believe it be a sexual awakening that I do not want to lose and so instead of creating trouble so I end up in his care I behave myself so much that I couldn't possibly give up on this method providing such great results.
I know that Master R enjoys hurting me, he tells me so, almost like a confession whispered in my ear as I am over his knee: school uniform pulled up and panties down. I ache for him to check for wetness just as I ache for his cane.
I am told that I am not allowed to ever see any other men in this way and I would not want to break that promise as no one makes me feel the way that he does. I worry about leaving school in 2 years and I will not see my Master again.  Perhaps I will join a convent as I enjoy the discipline of the Catholic church and in that way I will forever be devoted to Master R.
(Session was $800)
https://twitter.com/_truesubmissive